Classic luxury near Antoni Gaudi masterpieces
This historic Barcelona hotel, built in 1883 and recently renovated, offers all the comforts of the 21st century and the classical ambiance of the 19th. Located just steps from the posh Passeig de Gracia, one of Barcelona's most famous shopping streets, the HCC St. Moritz is a the perfect retreat from the bustling city. 
Head up to your comfortable room, where you'll find free Wi-Fi, crisp air conditioning, plush beds, and much more. When you get hungry, look no further than the HCC St. Moritz's very own St. Gallen restaurant, serving up Mediterranean fresh-produce cuisine. After dinner, unwind on the terrace with a cocktail!
HCC St. Moritz Hotel
Classic luxury near Antoni Gaudi masterpieces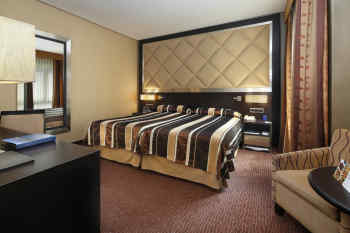 Start over
On a full map