Internet Access (Free Wi-Fi, Dial-Up)
History, Elegance, and Stunning Views Right on Loch Broom
Immerse yourself in the beauty of the Scottish highlands at this upscale, luxury hotel. Dating back to the 1800s, this hotel is believed to be the oldest in Ullapool! Its antique charm has been paired with modern amenities and contemporary, stylish decor. Enjoy breathtaking views of Loch Broom and the vast mountainous landscape!
After a day of exploring, head back to the hotel for a delicious meal. Indulge in mouthwatering cuisine at the hotel's elegant restaurant that offers seasonal, fresh market specials and gorgeous panoramic views over the Loch. Unwind with a drink at the cocktail bar, or head out to the waterfront bar, where you can sip on a cocktail on the outdoor terrace.
Return to your comfortable, spacious room and kick off your shoes. Climb into your large cozy bed, catch up on your favorite TV show, or use the hotel's free WiFi to plan your next day of adventure. In the morning, wake up feeling refreshed and treat yourself to an energizing breakfast in the dining room that overlooks Loch Broom.
Royal Hotel
Garve Rd
IV26 2SY, Ullapool, Scotland

Royal Hotel
History, Elegance, and Stunning Views Right on Loch Broom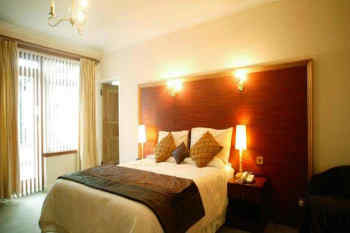 Start over
On a full map