Stratford-Upon-Avon, England
Swan's Nest Hotel
Dry Cleaning/​Laundry Service
Internet Access (Free Wi-Fi, Dial-Up)
Charming Luxury in the Center of Shakespeare's Town
Step through the doors of one of the oldest hotels in Stratford-upon-Avon and feel immersed in Shakespearean culture! Inside this 17th century red brick townhouse, you'll find elegant English decor that is perfectly paired with modern luxuries and amenities. Settle into your spacious room, grab a relaxing bite to eat at the Bear Freehouse and Kitchen, then take a short five minute walk and find yourself in the center of Shakespeare's town! 
Once you've seen a show at The Royal Shakespeare Theare, strolled along the Stratford-upon-Avon Canal, and visited Shakespeare's Birthplace, head back to the Swan's Nest Hotel for more fun and relaxation. 
When you work up an appetite, indulge in mouthwatering seasonal French cuisine at the on-site Le Birtot Pierre. Sip on a crisp glass of wine and enjoy picturesque river views while you dine on the pleasant outdoor terrace. Head up to your room, make a cup of tea, and relax in your large comfortable bed. Watch some TV, use the hotel's complimentary WiFi to plan your next day, or cozy up and read your favorite Shakespearean play!
Swan's Nest Hotel
Bridgefoot
CV37 7LT, Stratford-Upon-Avon, England

Stratford-Upon-Avon, England
Swan's Nest Hotel
Charming Luxury in the Center of Shakespeare's Town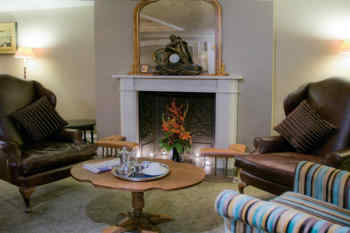 Start over
On a full map